Top Entry IML & Auto Folding System
This machine can be used on 160T-800T IMM to make IML products.
Description

Benefits & Features
The in mold thin-wall labeling production line, including standard bin, labeling manipulator eoat, CCD visual inspection, stacking manipulator, etc., is mostly used for in mold labeling of 0.5 ~ 500ml
●  Top-in IML system is widely used on big and long cycle time product.
●  It includes top-in labeling special robot, label stock, stack robot and conveyor.
●  Top-in robot and label stock are installed separately, labeling robot is installed on injection molding machine, which guarantee repeated accuracy of labeling robot and reduce vibration from injection molding machine.
●  Top-in robot can be used for other product take out when IML product is finished, it is common use robot.
●  Bucket IML system can be used on different size bucket, only need to change the label stock and jig, which reduce investment for more IML bucket production in the future.
●  Stack robot and conveyor are equip in this system which lead to fully automatic production.
●  Our system is designed based on Euro food grade demand with CE mark.
Specs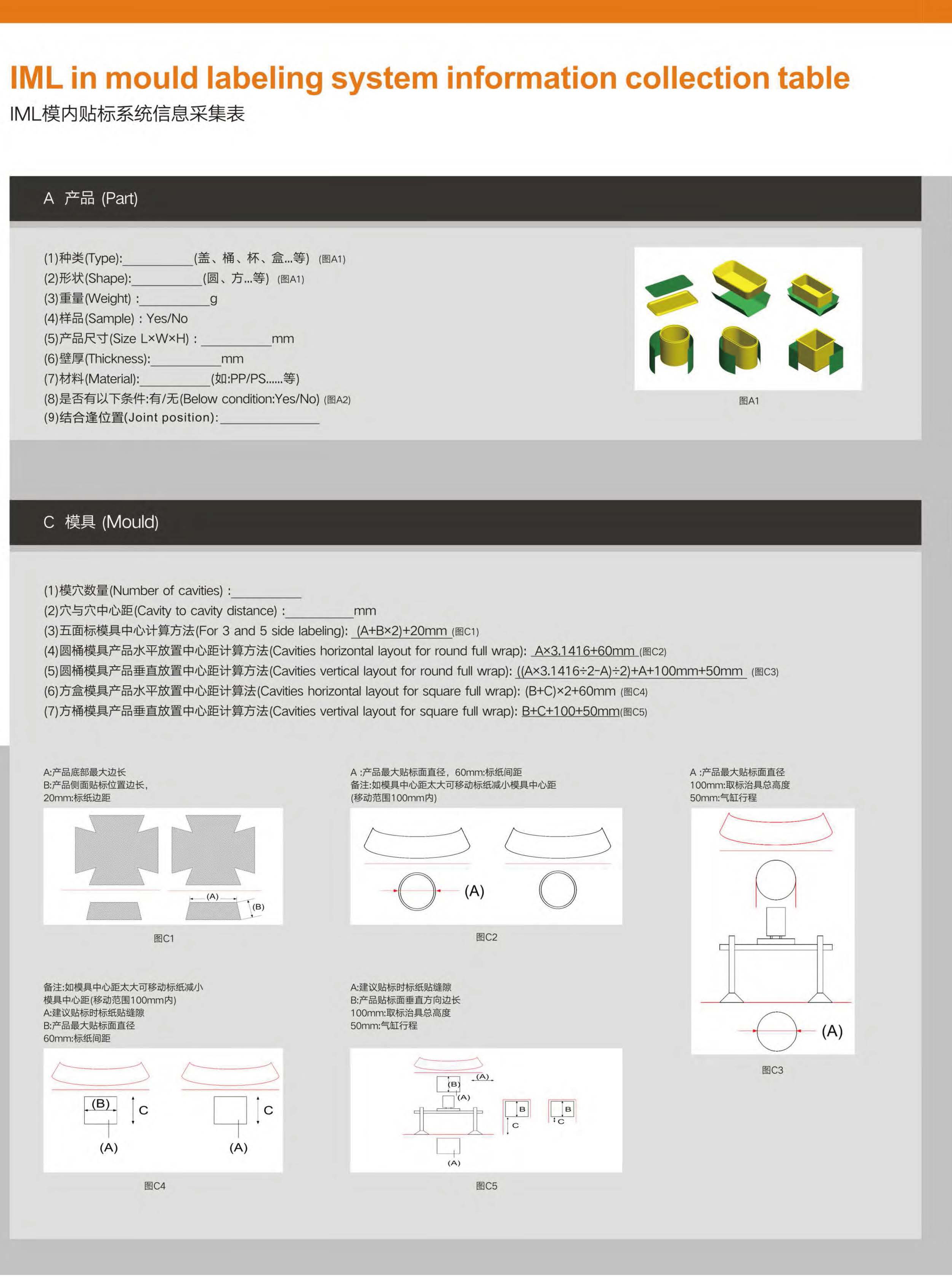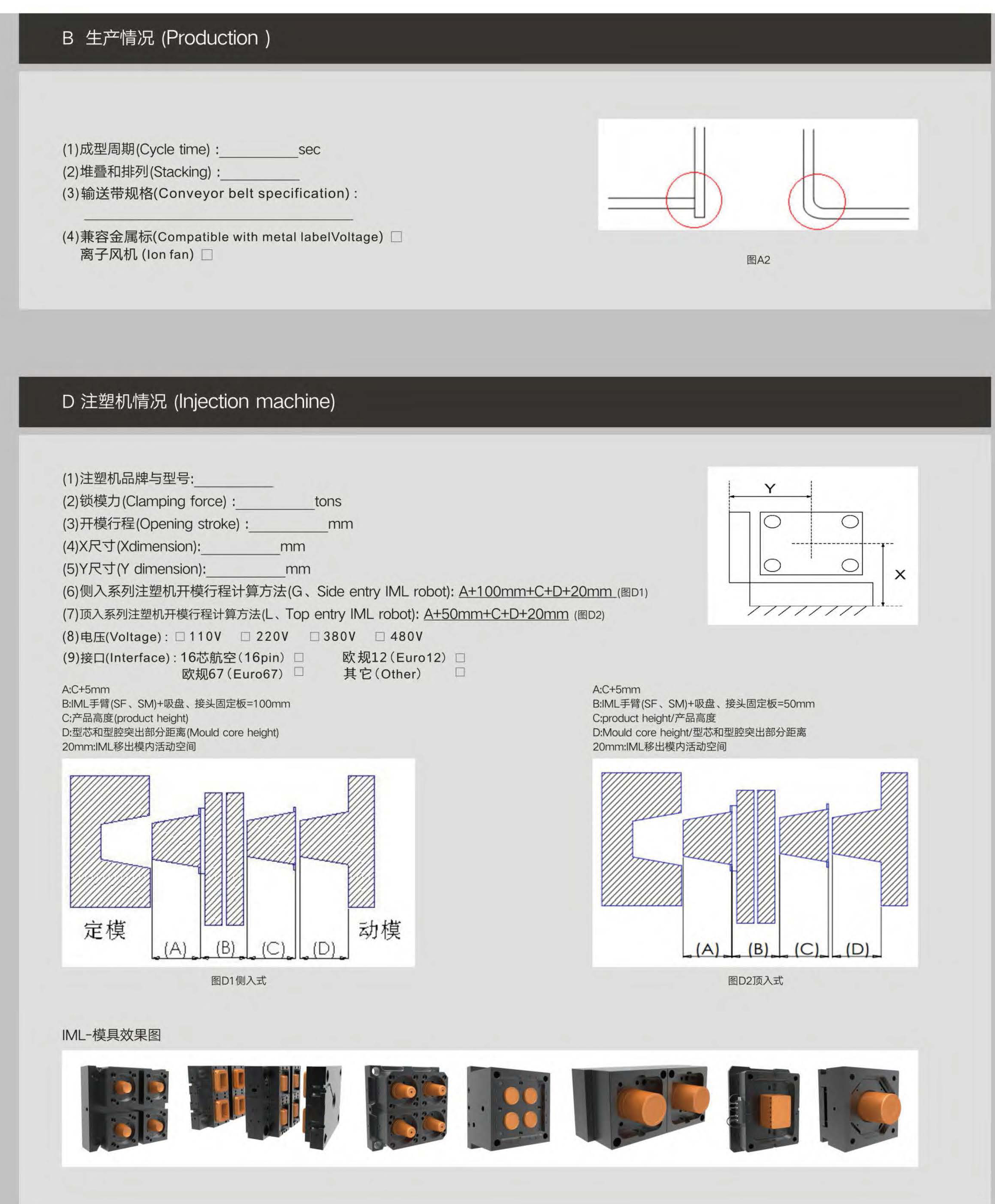 Note: Non-Standard Equipment cn be  Customized according to the capacity of Injection Machine and requirements.
Cases

Application Category
Other Cases
Machine Disptach