Side Entry in Mould Labeling
This machine can be used on 160T-800T IMM to make IML products.
Description

Benefits & Features
The in mold thin-wall labeling production line, including standard bin, labeling manipulator eoat, CCD visual inspection, stacking manipulator, etc., is mostly used for in mold labeling of 0.5 ~ 500ml
●  This machine can be used on 160T-800T IMM to make IML products.
●  The whole machine adopts open structure design, label stock, labeling robot and product stacking fixture are independent, the distance of them is adjustable, which is easy to keep maintenance for customer, what is more, it increases the labeling universality of similar product, reduces investment of different IML product in the future.
●  Suitable for short cycle time thin wall IML product, the min cycle time is 2.8S.
●  It can be change label stock and jig for similar labeling, suitable for different products on same production mode, this IML machine also can help reduce your investment for more IML production.
●  We choose world known high precise linear rail way and synchronous belt for moving parts, as well as imported world best servo motor and reducer, Labeling part is high performance vacuum pump and imported static system, which make the whole machine runs with high speed, very stable and precise.
●  Product automatic stacking and conveyor are available in this system, automation production can be achieved to the maximum extent.
●  The whole system is designed and manufactured according to Euro food grade standards and pass CE security certification
Specs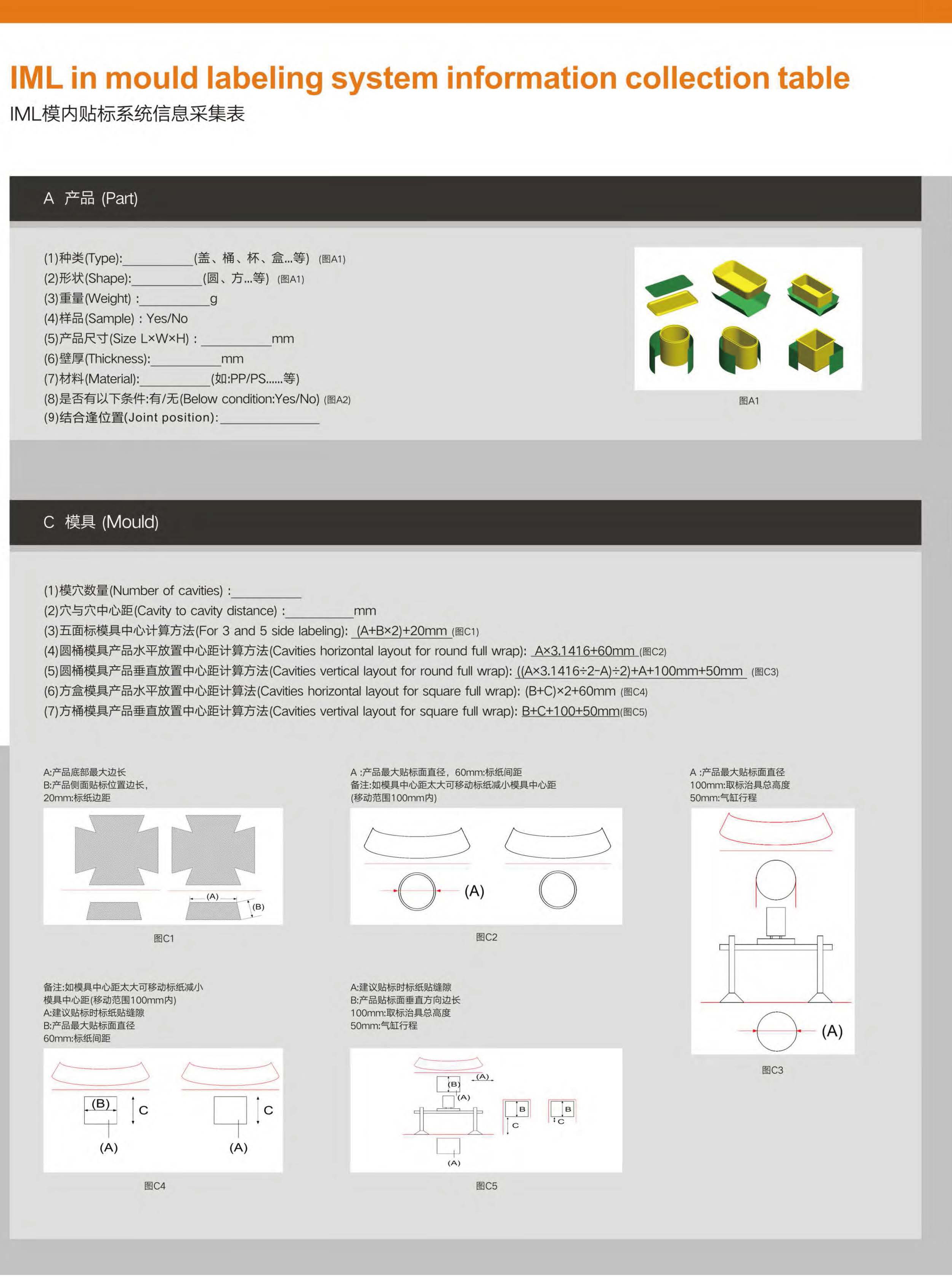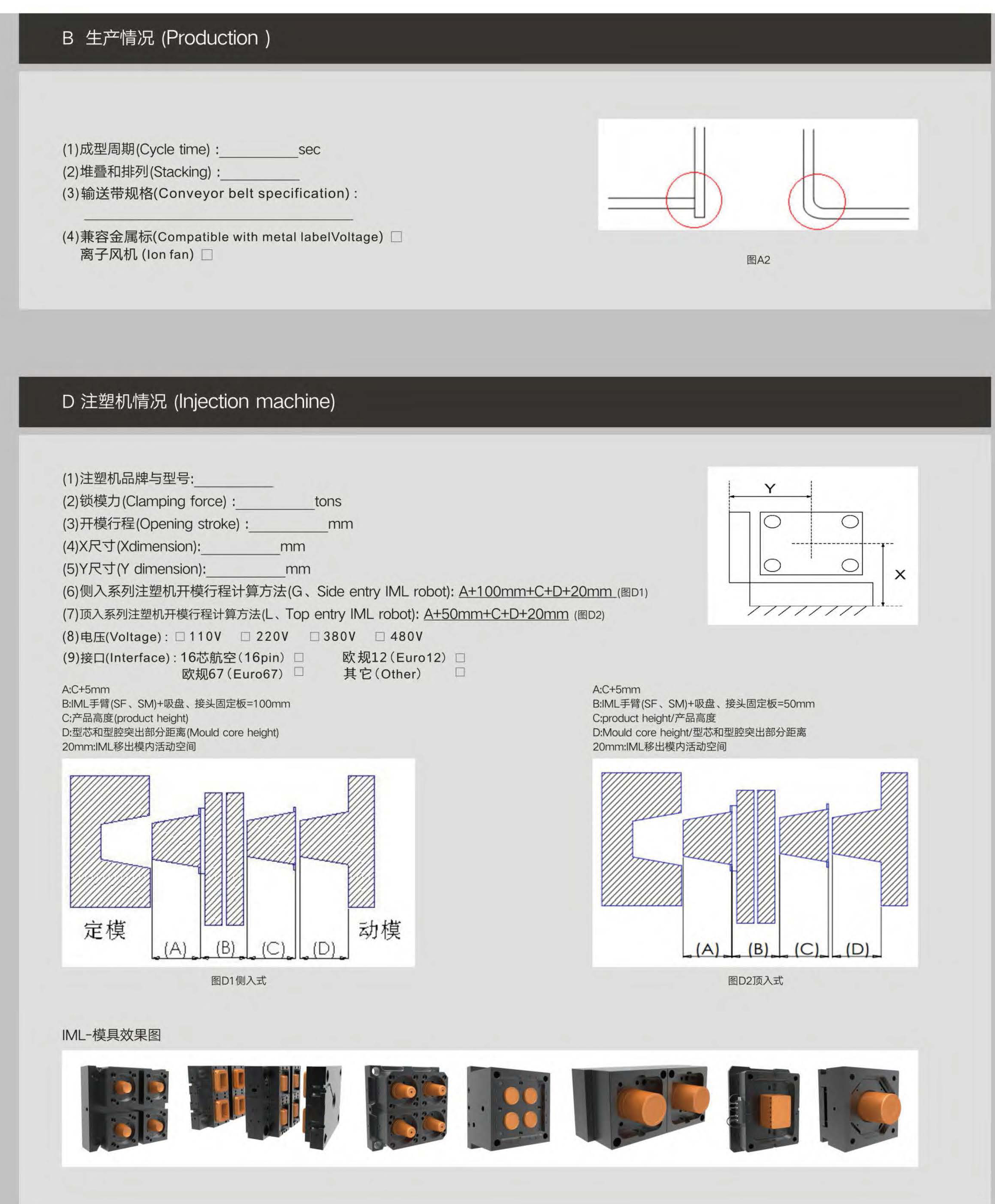 Note: Non-Standard Equipment cn be  Customized according to the capacity of Injection Machine and requirements.
Cases

Application Category
Other Cases
Machine Disptach