UN Series
UN270~420 Ton Hydraulic Injection molding
Capacity:100~700 Ton
UN Serial–The 3rd Generation High Efficiency Precision Injection Molding Machine Base on Japan Technology.Wide range application: It can be seamlessly integrated with different peripheral equipment.
Description

UN series injection molding machine
Benefits & Features
UN Serial: The 3rd Generation High Efficiency Precision Injection Molding Machine Base on Japan Technology.Wide range application: It can be seamlessly integrated with different peripheral equipment.
High QualityLarge parameters are suitable for all known injection molding processes and wide application range; According to Japanese modular, life management design and fine production, high quality, cost-effective, personalized configuration; Double curved arm mold locking structure, solid, stable, reliable, durable, suitable for 24 hours uninterrupted work.
High EfficiencyHigh efficiency servo drive technology ensures high quality and high efficiency production even after the cycle is shortened. Multiple technologies ensure the independent action of each shaft, making energy-saving production so easy; High quality components are durable and capable of long-term efficient work without frequent maintenance.
PrecisionPosition repetition accuracy of opening and closing mold ±0.5mm; Injection weight repetition accuracy 0.7%-0.3%.
Energy SavingEfficient drive technology, hydraulic valve plate modular design, excellent hydraulic layout, no overflow heat servo pump control system, efficient built-in cooler, DIN hydraulic connectors and hoses make energy saving an everyday experience.

Mode-locking unit

double curved arm mold locking structure, solid, stable, reliable, durable, suitable for 24 hours uninterrupted work;
The whole system is equipped with T groove + thread hole template, the mold replacement is more convenient and convenient, effectively solve the problem of thread hole template thread damage easily;
The design of the center strengthening moving plate and the head plate, can transfer the force to the mold, the mold is concentrated, the deformation is small, prolong the service life of the mold;
The die locking unit adopts differential technology to realize fast opening and closing of the die and ensure the production cycle of the product;
European style portable ejection structure design, easy thimble disassembly and maintenance;
Lengthened and widened mold locking sliding foot guide, to ensure high parallelism and repeated positioning accuracy of the template, more stable and fast opening and closing mold, more stable and efficient use of the machine;
Adopt self-lubricating steel sleeve and copper sleeve, reduce lubrication requirements, reduce lubricating oil consumption, reduce wear, prolong the service life of the machine;
Inherit Japanese modular, life management design and fine production, reliable materials with good mechanical rigidity, to ensure the service life of the whole machine.
Precise and intelligent control system

All system standard with large screen controller, friendly UI interface, better convey information;
Standard SPC quality control management system, to help the continuous stability of the actual process, predictable, improve production capacity, product quality, reduce costs;
SVP servo pump, accurate control, response speed, convenient system maintenance, energy saving;
Powerful software control function makes the complex injection process simple and easy to operate;
The main electrical components all adopt Schneider, ABB, Fuji, Eaton and other imported brands, greatly improve the service life and stability;
Automatic, intelligent, modern injection molding machine computer, conducive to central data collection, analysis, backup;
Friendly, simple operation software, convenient for users at any time, anywhere at any time can grasp the machine production situation, quickly and timely response, to ensure efficient production process and high quality output.
Control unit

The whole machine adopts high-performance hose +DIN standard hydraulic joint, no welding, no oil leakage, no pollution;
Multi-pump combination technology, servo electric injection molding technology, hydraulic accumulator technology, to realize the independent action of each movement shaft, so that efficient production becomes so simple;
Through the hydraulic expansion combination, to achieve a short cycle; Strong selectivity, high cost performance, to meet the requirements of different customers;
Efficient servo system + internal gear pump, output energy consumption changes with the load, pressure and speed closed-loop control, faster response (30-50ms); System pressure 17.5Mpa, injection pressure and speed increased significantly;
Modular design of hydraulic valve plate + scientific hydraulic layout, effectively reduce pressure loss, improve response speed, so that the function upgrade and oil circuit transformation is easy;
No overflow heating servo pump control system + efficient built-in cooler, which reduces water consumption and greatly saves energy.
High response, high injection pressure and high precision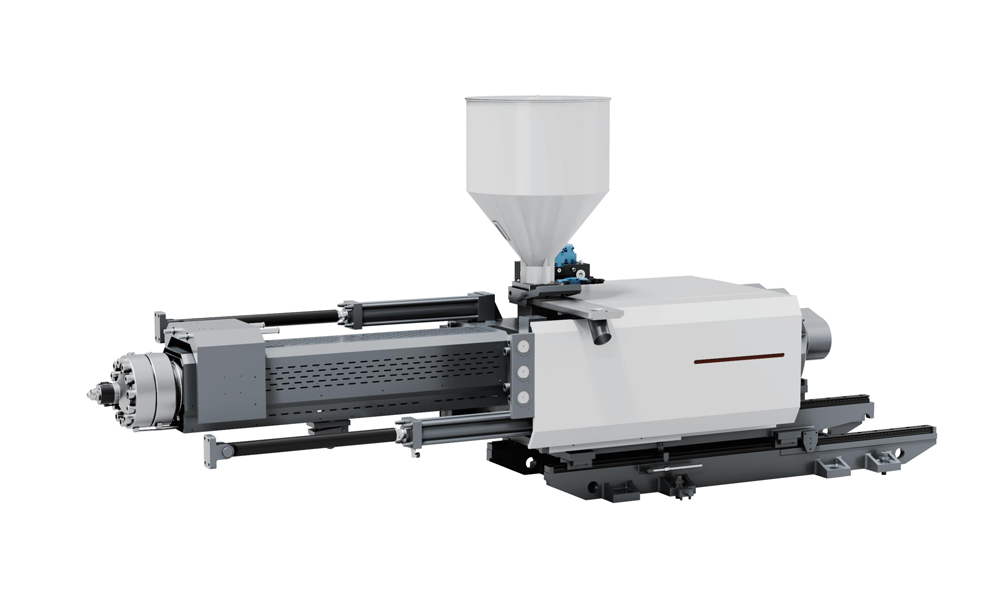 Universe series injection unit adopts a double-layer injection structure, with high-speed machine structure of the double extension rod structure of the injection cylinder, effectively improve the injection accuracy and melt stability;
The whole system adopts the high rigid ejector base and the high precision linear slide rail, the injection response is more rapid, accurate and stable;
The high rigidity guide column structure + double ejection structure is adopted for the movement of the ejector platform to avoid the glue leakage phenomenon during high-speed and high-pressure injection and high back pressure melting;
PRS position adjustment screw technology, to achieve accurate injection weight, to ensure that the injection weight repetition accuracy of 0.7%-0.3%.
SSR cylinder temperature control system

The contactless control is adopted, and the temperature closed-loop control unit is included as soon as the raw material enters the feeding port, which effectively improves the accuracy and efficiency of the injection molding unit and avoids the phenomenon of low injection precision caused by raw material caking and bad feeding.
Roller slide structure, convenient customer refueling;
High adaptability plasticizing system: different specifications of screw diameter, wear grade, geometric shape and special mixed requirements of high performance screw, to meet the personalized needs of customers;
Can be customized a variety of complex process requirements, a variety of application requirements of the special plasticizing system;
Optional injection units such as electric injection, electric premolding and accumulator injection can improve the quality of injection parts;
Adopt large torque and high speed hydraulic preplastic motor, fast response speed, energy saving (if you need better energy-saving effect can choose electric preplastic);
Japan's fine, Germany's rigorous and localized manufacturing combine, standard injection molding speed to standard European standard requirements, fast speed, accurate position; The product has less internal stress and stable quality.
Specs
Cases

Application Category
For daily living, household appliances, automotive, logistics, health care, engineering, electronics, plumbing, construction, packaging and various other fields of precision or high-precision production of thermoplastic products.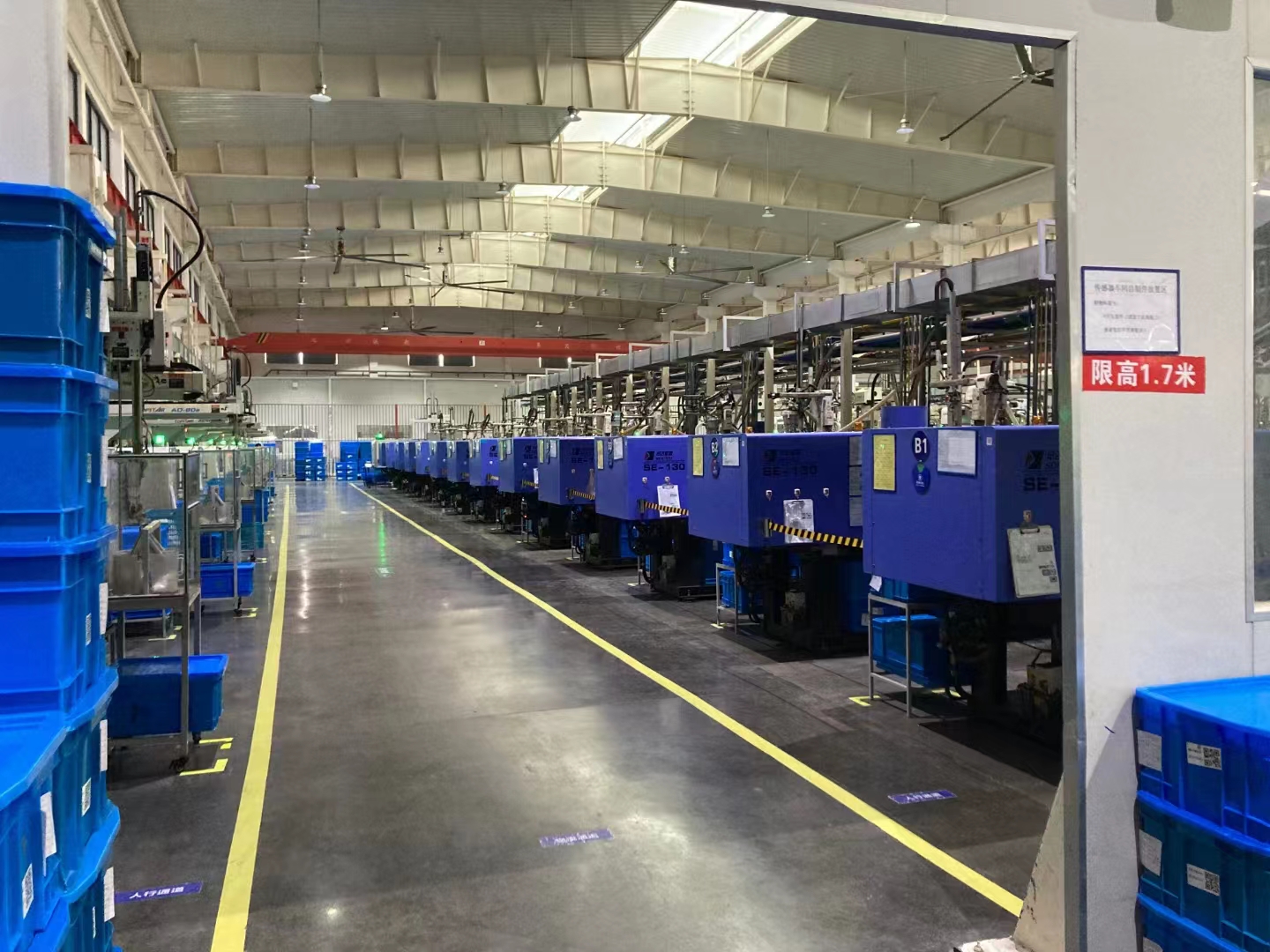 Other Cases
Machine Disptach