Combination of Drying,Dehumidifying and Conveying
CE Certificated
Capacity (kg): 20~4000L
Delivery date: 20~25 Days
Description

Benefits & Features
•Combine the three functions of Drying, Dehumidifying and Conveying into one. Also can make the equipment convey the materials onto three hoppers according to customer's requirements.
•The dehumidification system is desingned to be closely hermetic, which ensures the air of low dew point doesn't contact with the outside air.
• The conveying system is designed to be closely hermetic, which ensuresthe dried material not contacting with the outside air and being wet again.
•The shut off valve is equipped on the conveying system to ensure no remnant materials in the material pipeline and smooth conveying.
•Double-layer heat preservation dry barrel to effective prevent the heat loss and save energy consumption.
• High efficient heat dissipater to ensure the air with lower temperature and lower dew point.
Specs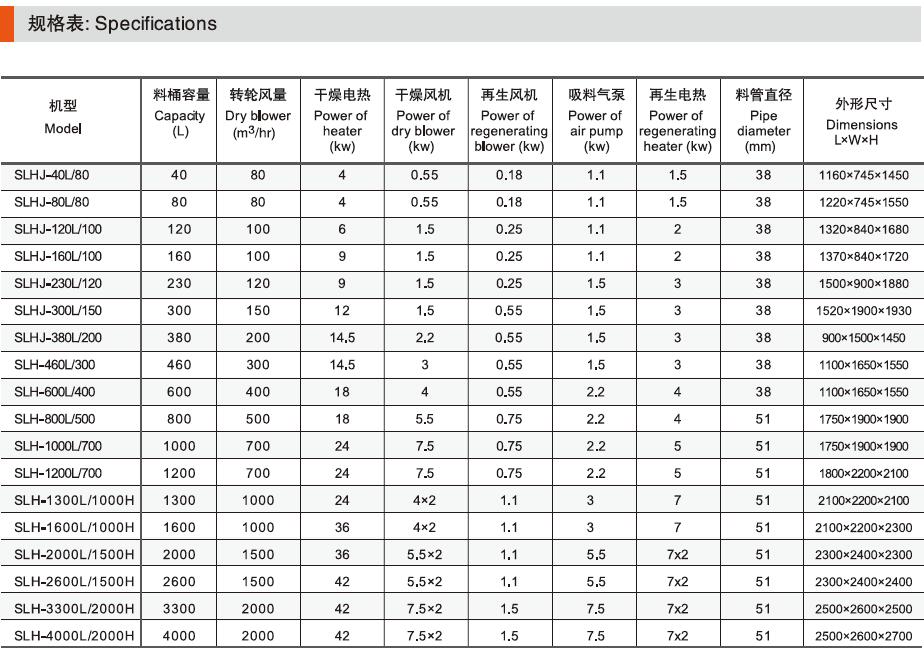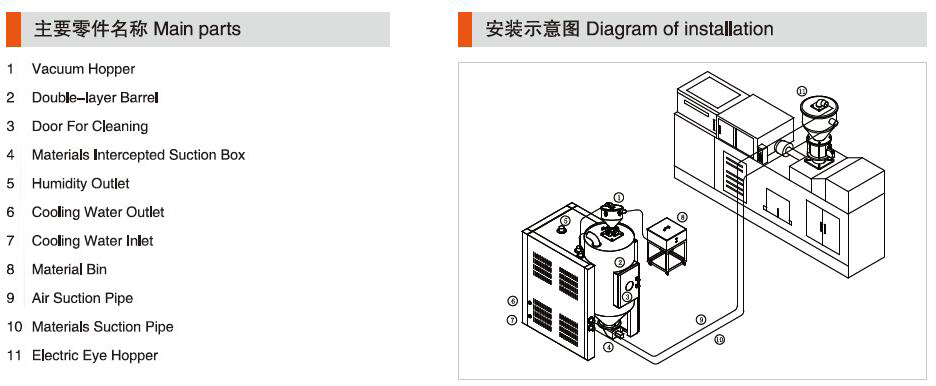 Cases

Application Category
Combination of Drying,Dehumidifying and Conveying( All in one) CASE 1
Other Cases
Machine Disptach